CSS Villa is a stunning platform to showcase and promote new talents and trends in the world of designing. CSS villa mainly focuses on wide range of websites possesing unique skills in aesthetics, creativity, presentation and coding. We are pleased to evaluate the creativity and hardships of the designers and to share it with the world.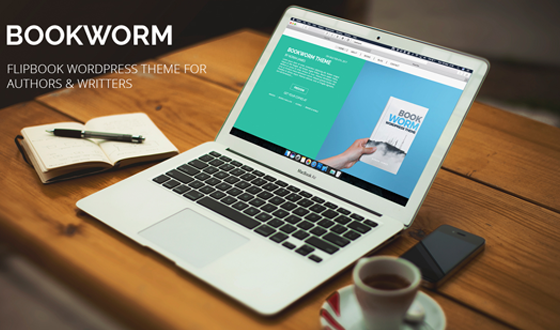 24
Featured Site
of the Day
Bookworm - Flip Book WordPress Template for Authors
Bookworm has been designed for authors & publishers to begin a flip book style website which will showcase their works & personal details. We had researched over 20+ author's personal websites, before selecting the features, which all features should be included in the website. You will get a Minimal & clean responsive WordPress website which will flip like a book. Bookworm is designed to display recently published or upcoming book release of an author as the home page (intro page) which can be disabled so that the home screen will turn into author about page. With bookworm, you can create any number of flip pages and add content to modify it, you can also add non flip pages to the main menu. Bookworm include features like author profile, previously published book sections, author's blog, Recently published or upcoming book release details etc.
Featured website of the month July